SUPPORTERS OF MEN OF THE CLOTH
The William B. Dietrich Foundation
Valentino D. Carlotti
The National Italian American Foundation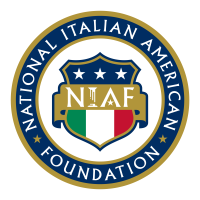 Congratulations to Vicki Vasilopoulos for her outstanding project that underscores the amazing craftsmanship and passion of three Italian master tailors.  This documentary film is a salute to the Italian and Italian American spirit, skills and artisanal craftsmanship. The National Italian American Foundation is proud to have supported this project in its beginning stages 11 years ago with production grants and seed funding.  This film also serves as an important educational tool. These projects are imperative to the preservation and promotion of our rich heritage and its people.  Auguri!
The Italian Cultural Institute of New York
The hand-making of clothes in Italy is part of the nation's social and economic history and Ms. Vasilopoulos' project promises to shed new light on a topic too frequently taken for granted, and give a voice to individuals who have not had the opportunity to offer their story to the world.
I am confident that the documentary will not only strike a chord with the Italian American community — which undoubtedly cherishes many a tailor among its emigrating families — but also stir genuine interest within all fields that deal with art, design, sociology, economy, and history.
What most distinguishes Ms. Vasilopoulos' undertaking is her passionate commitment to bringing alive the trade and the stories she wants to authenticate.
The director of Casa Italiana Zerilli-Marimo at New York University

I believe this is a very original project since it explores a segment of Italian social and cultural life that no one has ever previously approached.
The tailors are artisans, and their clothes are a creation, an expression of imagination, and individuality. Their work is art, and it is also a source of pride and a part of their identity. The hand making of clothes has also constituted an important form of livelihood among Italians both in Italy and abroad. Many Italian Americans today are employed as tailors and seamstresses, and many continue to design and sew their own clothes as a hobby. I am thus certain that this documentary would particularly charm the Italian American community. I am also convinced that it would be greatly appreciated by those in the field of art, fashion, and the social sciences.
I strongly support this outstanding and valuable project. In addition, Ms Vasilopoulos' commendable achievements give me great confidence that she will make a memorable and indelible contribution.
The John D. Calandra Italian American Institute (The City University of New York)
The importance of Italian tailors for the Italian and world fashion industry cannot be underestimated. Historically, Italian tailors were part of the artisan class, distinguished from agricultural laborers and the elite but also a bridge between these two social classes.
Your professionalism and sensitivity to individual voices is evident in the wonderful and tantalizing trailer. I look forward to your documentary on the Italian sartorial tradition in Italy and the United States that will invariably make an invaluable contribution to the humanities.
The former director of The Coccia Institute for the Italian Experience in America (Montclair State University)
The protagonists of MEN OF THE CLOTH literalize the metaphor "to spin a yarn." Fingers encased in thimbles, necks bent low over fine Italian fabrics, eyes squinting to see each delicate stitch, these men document their life stories while hand-tailoring a custom-made suit. It is easy to imagine something of their very souls being transposed into the garments. In a craft where textiles represent a sort of silent communication between tailor and customer, the fabrication of cloth becomes a metaphor for the fabrication of a life.
MEN OF THE CLOTH offers audiences "a glorious glimpse into the struggles and successes of Italian immigrants."
The American Italian Historical Association
The film could create an interdisciplinary perspective rarely presented in the media projects dealing with Italian American culture. This would benefit the larger American audience that will be given a perspective on Italian culture that has never seen the light of camera in commercial productions.
I strongly believe that its funding will be a worthwhile investment in the preservation of an important facet of Italian and American history and culture.
Chair of the Department of Romance Languages (Hunter College- New York City)
I would like to congratulate you on this outstanding artistic endeavor and urge you to pursue the project till the end. I believe firmly that this represents an important cultural contribution of documentation to the work of artisans, of emigrants and their rich heritage.