Director's Statement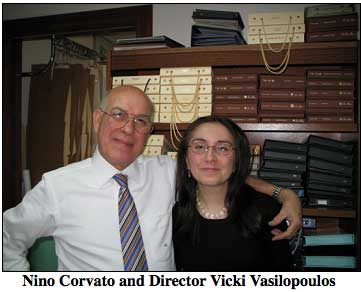 The craft of hand-tailoring is now at a crossroads, and the few remaining independent master tailors are getting on in years and won't be working for much longer. Because of this, I feel a sense of urgency to record their stories for posterity.
These Old World craftsmen are part of a cultural tradition that arose during the Renaissance, in the same period as Michelangelo and Leonardo da Vinci — and they deserve to be recognized and celebrated.
Master Tailor Nino Corvato says that "the beauty of something made by hand is infinite." But it's ironic that while the Italian tailor is such an iconic figure, his complex craft remains mysterious to people outside his sphere. One of Nino's customers remarks that "It's like trying to explain a Mozart symphony to someone who's never heard classical music."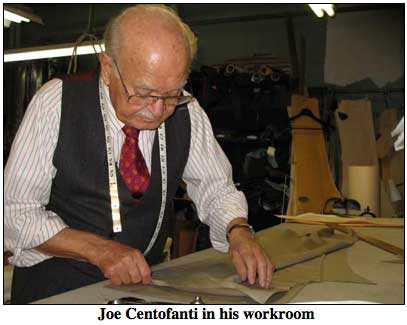 MEN OF THE CLOTH shows how the values embodied by these master tailors -– pride, authenticity and passion — exist in stark contrast to those embodied by technology and mass production. The philosophy of an artisan-tailor is rooted in a "pre-capitalist" ethos, and so he naturally identifies with the clothing that he creates. In the words of one sociologist, "it's his soul, it's his intellect, it's his essence." Among the questions the film raises: What is the price of progress? What is the value of handmade clothing? And is it viable in a global economy?


As a writer and journalist, I covered the fashion arena for many years as a journalist and fashion stylist. While traveling to Italy as a senior fashion editor for DNR, the respected men's wear news magazine, I saw first-hand the passion and pride displayed by master tailors. But while the popularity of artisanal products like hand-made Italian clothing has grown by leaps and bounds, the profession itself is waning.
Ultimately, my film advocates for humanist values in an era of worldwide industrialization of the clothing industry. I liken it to the Slow Food movement, which aims to preserve gastronomic culture and traditional foods in the face of the homogenization of modern fast food and life. Master tailors like Nino Corvato (shown above) and Joe Centofanti are independent holdouts in a globalized market — yet they remain true to themselves and their craft.